Introducing the newest branch of the Jelly Bean Quilts family tree: Baby Clothes Quilt Kits at ListaLu.com!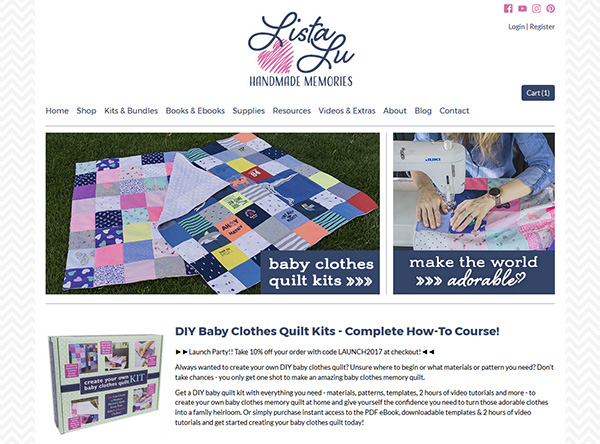 At ListaLu, I offer all the books, patterns, video tutorials, kits, materials and notions you need to create your very own baby clothes quilt at home! You can purchase an instant eCourse, or get the complete kit with eCourse & all the materials & notions!
Why Create a DIY Kit?
My kits, courses and books are PERFECT for those of you who love my page for inspiration, but you have some sewing skills and want to do it yourself. In fact, I get hundreds of thousands of pins on Pinterest every year onto boards like "DIY" and "Quilts to Make." I also have fans emailing me every week wondering what pattern I use, and this kit is for them!
The truth is, I don't use a pattern at Jelly Bean, because all of my quilts here at JBQ are custom!
But after years of the idea percolating in my head, I decided to create a pattern perfect for a beginning-to-moderate home sewist, and include all of the same sewing tips, tricks and materials I use for my custom quilts. This way anyone with a sewing machine can create a high quality heirloom!
Am I still creating my adorable custom quilts here at Jelly Bean Quilts? ABSOLUTELY! Baby clothes quilts are my true love! Life's passion! My whole God-given purpose & joy! 🙂 The kits and books just help me spread out the cuteness to more people, which is my ultimate goal – to make the world more adorable!
Also Available on Etsy!
If you like purchasing on etsy, feel free to check out my baby clothes quilt pattern shop over there as well! Same products, same pricing, but Etsy is it's own little universe of people who like to DIY things, so why not be there too! 🙂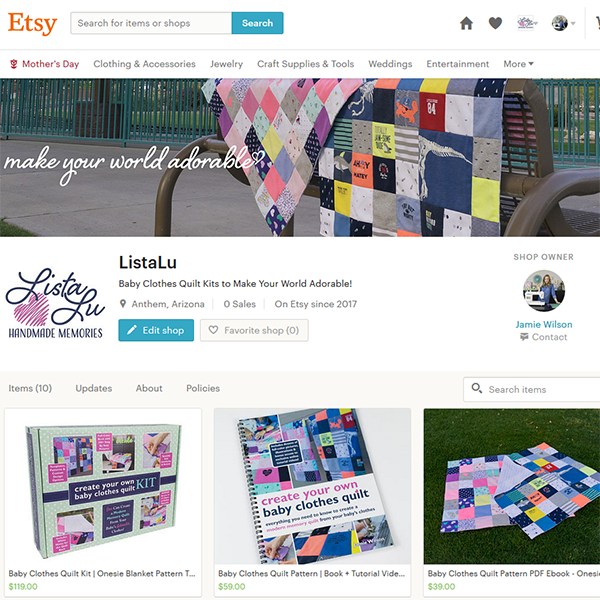 Save
Save