Just finished up my latest quilt from baby clothes, and it is just SO. STINKIN. ADORABLE. that I wanted to share it with you asap!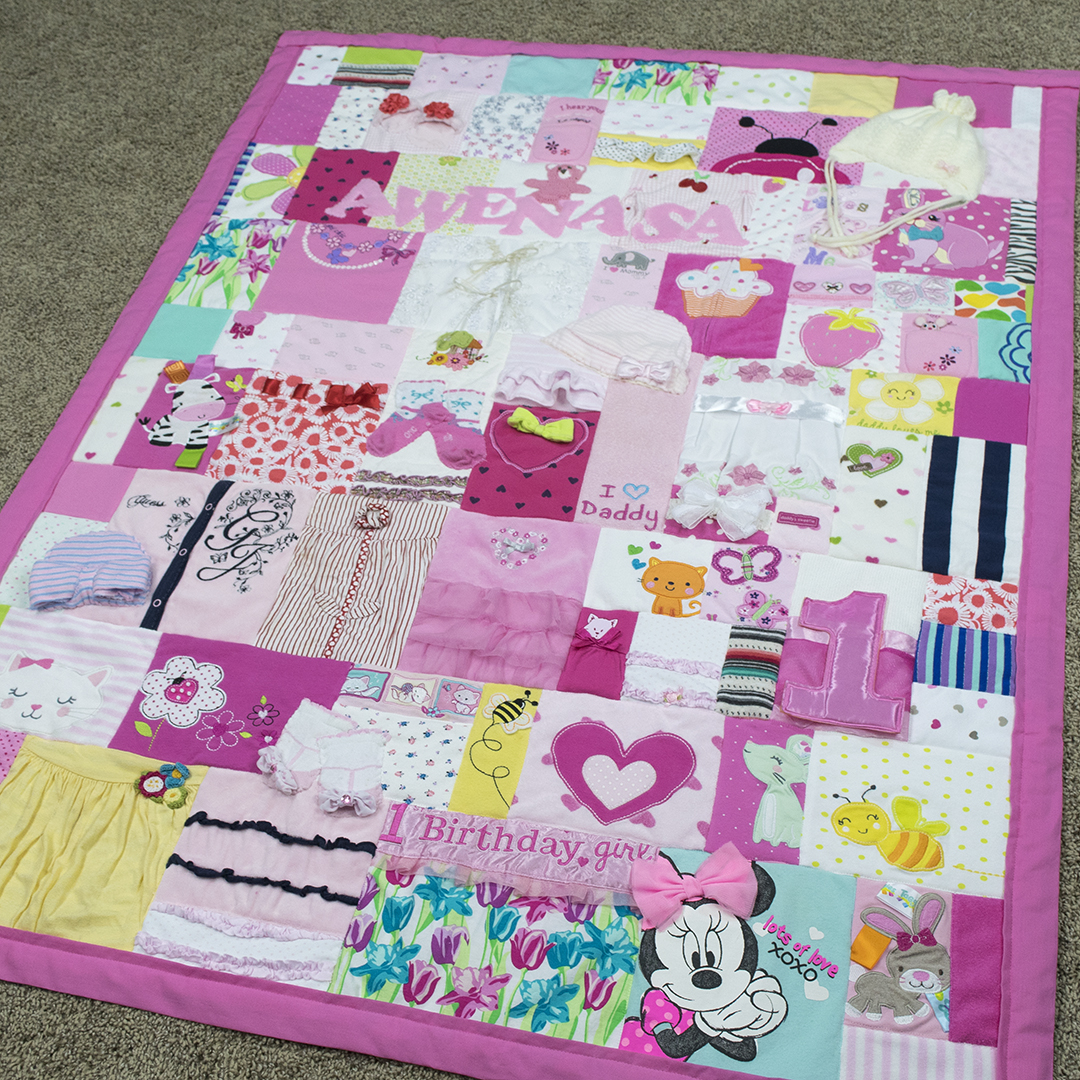 This is a small throw quilt made entirely from baby clothes, with the optional name applique upgrade. It includes all the adorable little ruffles and bows and pockets and bling from all of this baby's first year's worth of outfits!
From the client:
WOW, I am speechless the quilt and pillow are fantastic, I cried when I saw them… so many cute moments ran through my mind looking at those little pieces and details of my daughter's first year of life!!!! Honestly, I will be eternally grateful for a beautiful masterpiece you created and can't thank you enough!!! I appreciate your every minute, your every thought and idea on this project!!! Thank you so much for creating a miracle!!!!

I can't wait to hold the quilt and pillow in my arms!!!
And here are some closeups of this precious baby clothes quilt so you can see for yourself!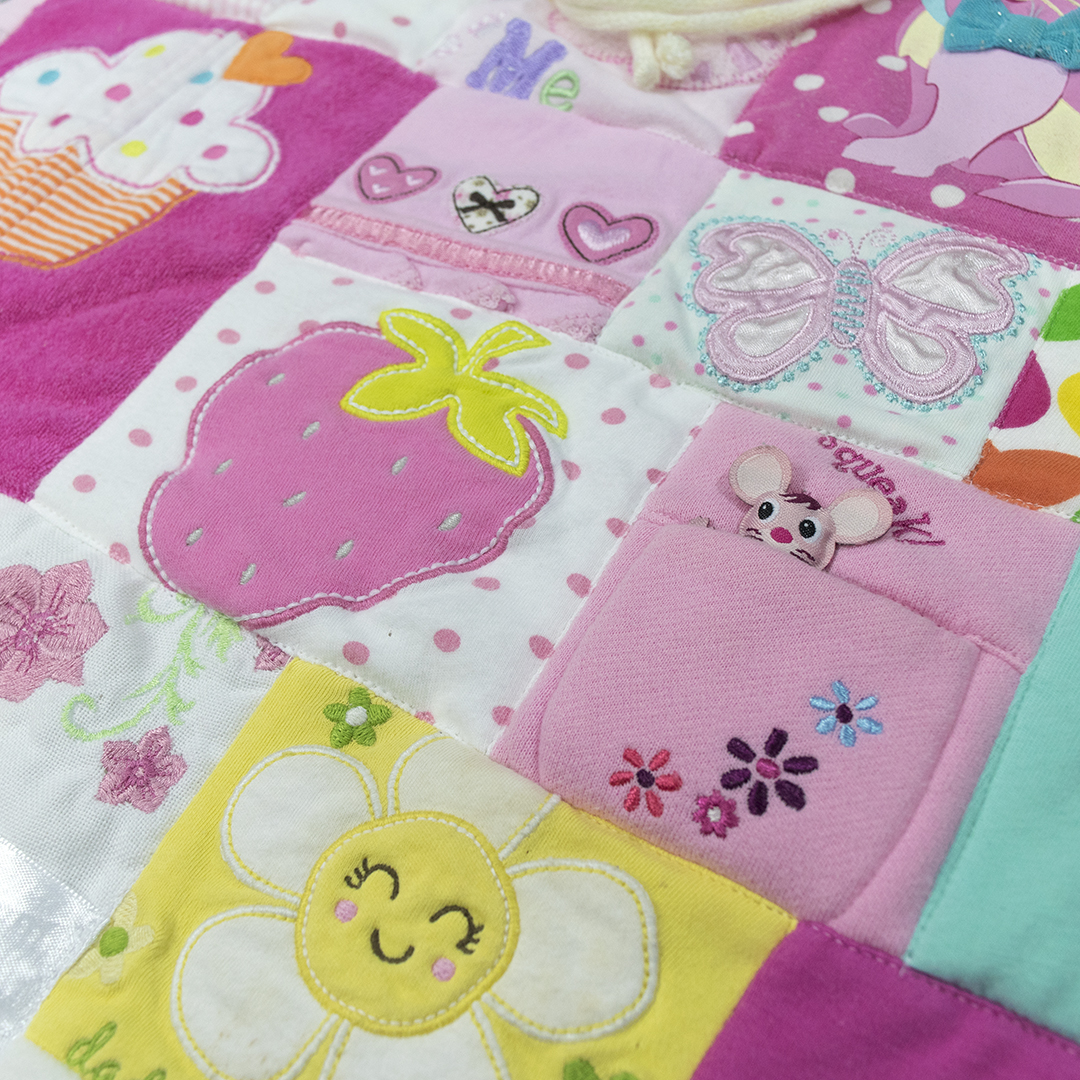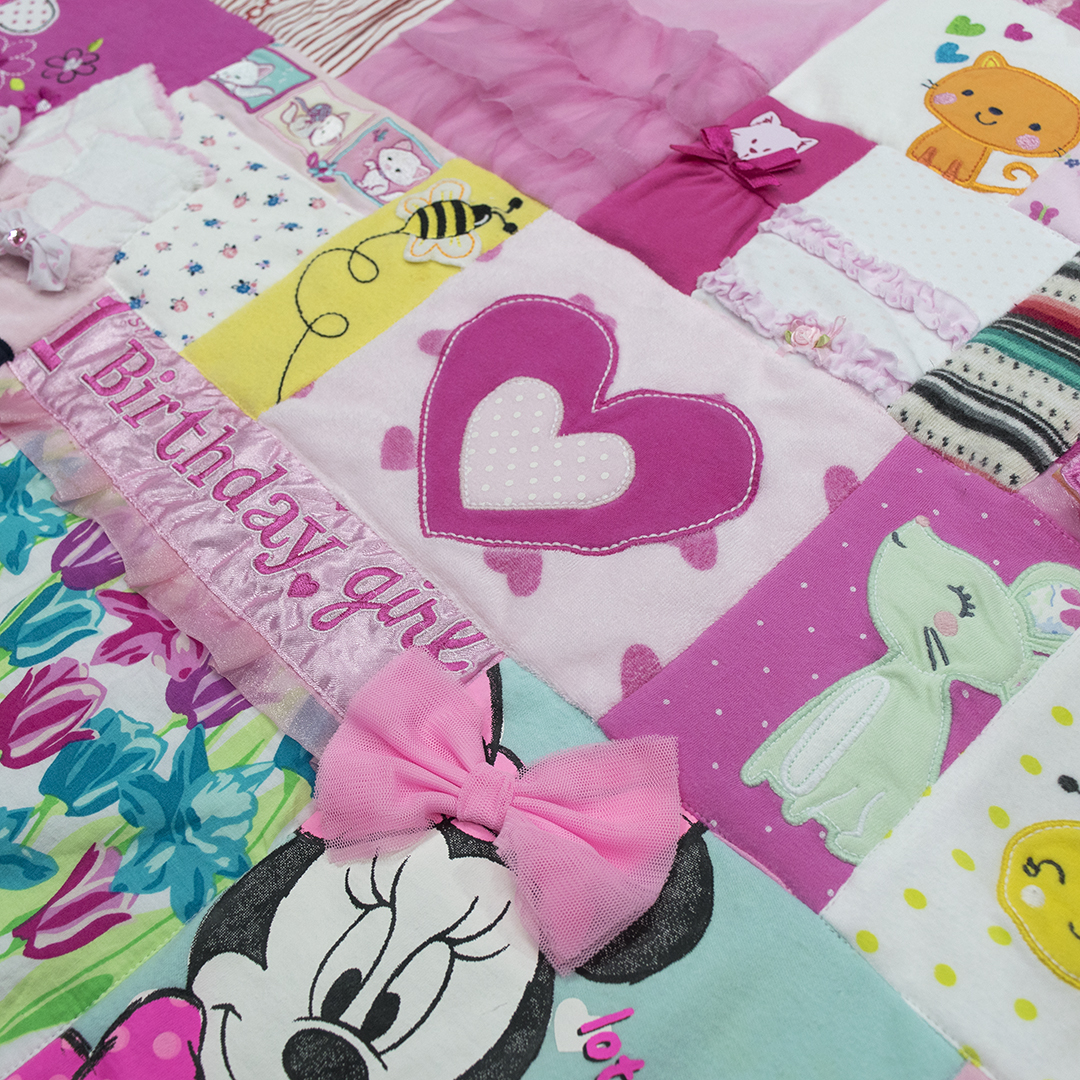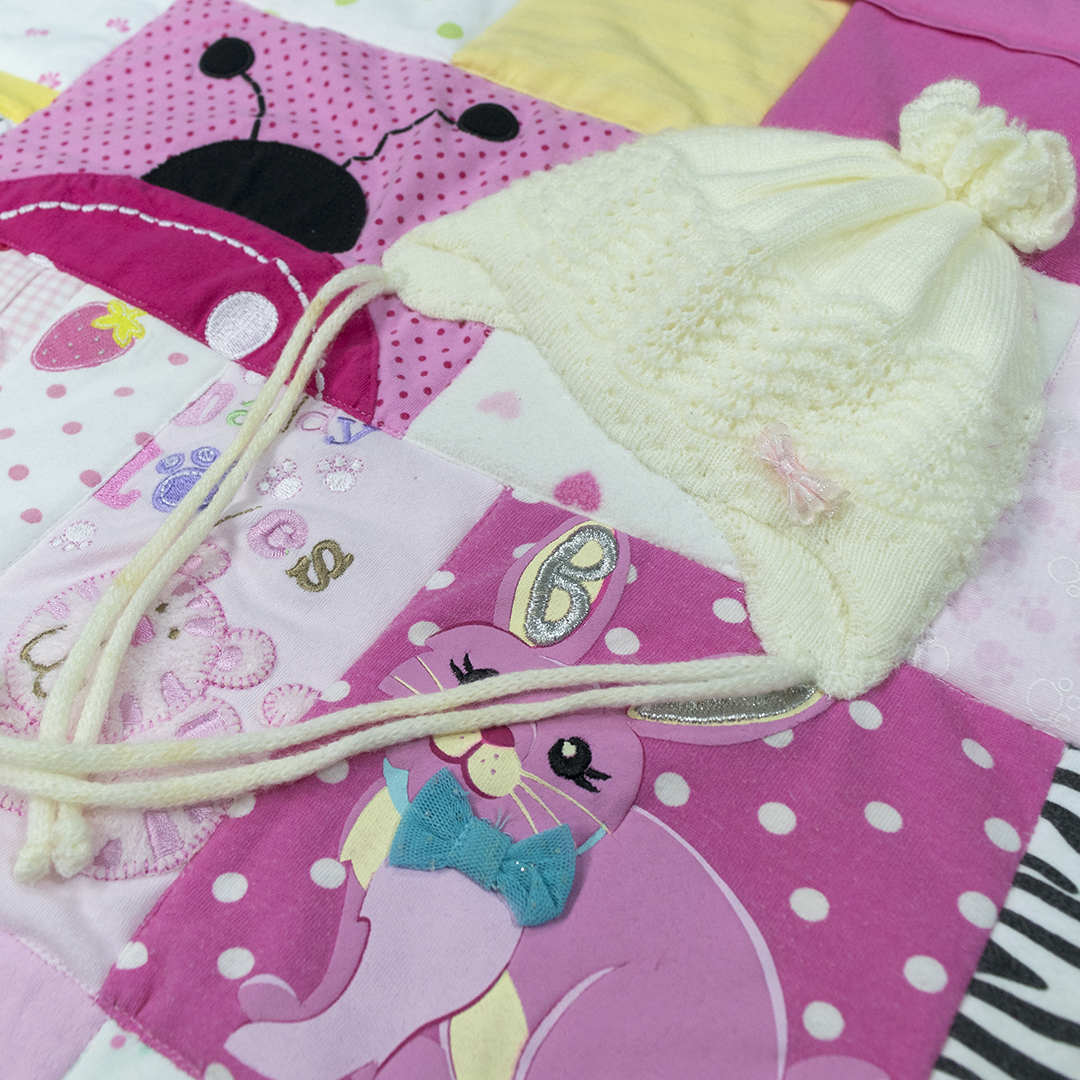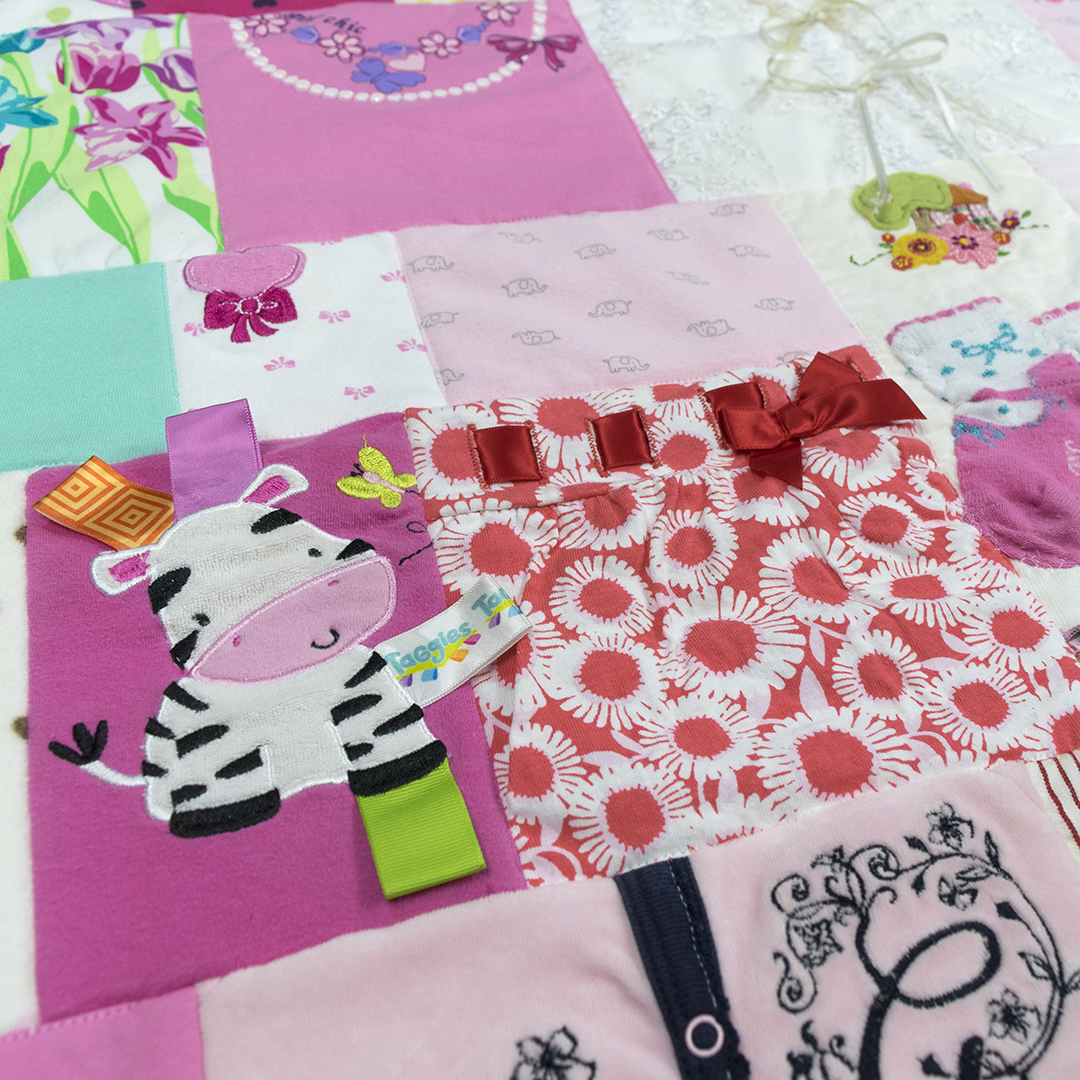 ADORABLE! I just am in love with all the details!
I also created a tooth fairy pillow to match (made entirely out of baby clothes as well):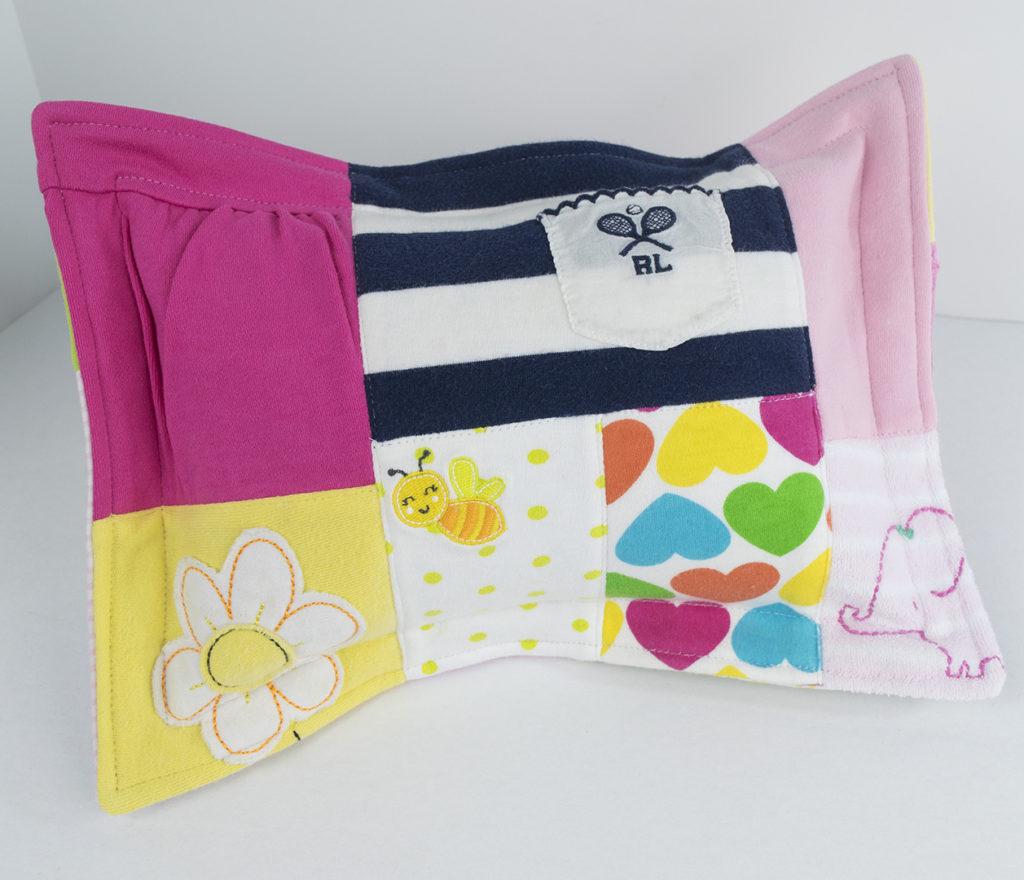 Interested in your own quilt from baby clothes? Check out my sizes, prices & options here!
Thinking about creating one yourself? I offer a how-to ebook, "real" book, & complete DIY kit!
Planning for the future? Make sure to pin it & save it for later!

Save